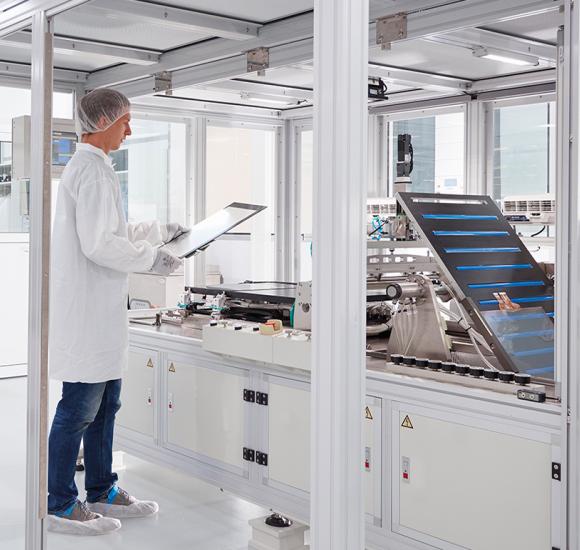 Production & Logistics
In our advanced production facilities, we manufacture on nearly more than 40,000 square metres professional display solutions for industrial use - regardless of industry or market. Thanks to state-of-the-art technologies and production methods, we realise individual solutions for our international customers and offer our own products and value-added services at the highest level. The collaboration between development, design, production and logistics not only allows us a short time-to-market and a unique product portfolio, but is also our basis for the successful implementation of demanding applications that meet high quality standards.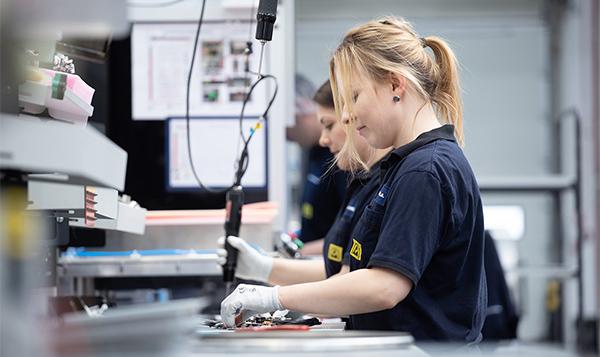 Production
Our state-of-the-art production sites have several production lines that can be flexibly adapted to the required manufacturing requirements within a very short time. Thanks to our production and logistics capacities in Europe, North America and Asia, as well as a large number of fully automated processes, we ensure a smooth and efficient production flow.
All bonding technologies from a single source
In addition to our automated optical bonding processes OCA, LOCA, GEL and hybrid bonding, we also offer bonding using double-sided industrial adhesive tapes (air bonding) as well as tail bonding. Thanks to the combination of our highly qualified experts and a final optical and electrical inspection of our products, we can guarantee quality at the highest level.
And only we offer all bonding methods in-house and from one source!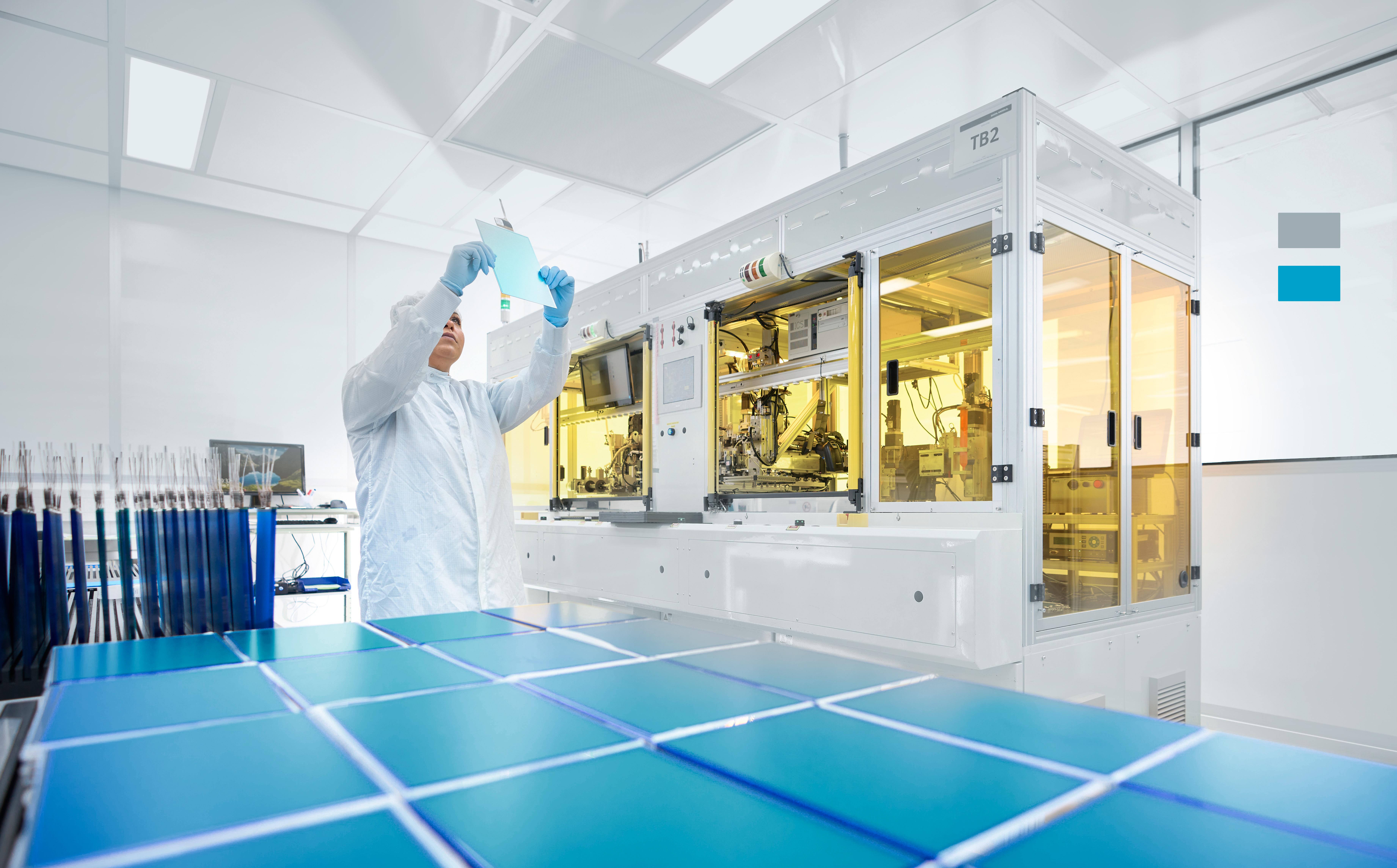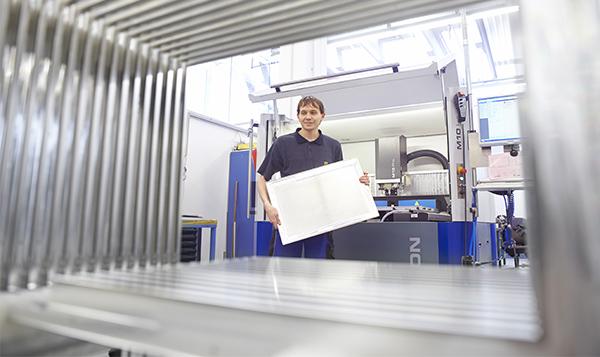 Mechanical Engineering & Mechanics
Our experienced design teams provide consultation and support already when selecting suitable components for customised display solutions. In addition to various housing variants, such as made of plastic or metal (up to IP68 protection rating), we can also build prototypes to customer specifications within a short time. Our mechanics department has all the necessary processing equipment and manufacturing processes to combine even complex product designs with high-performance displays to create modern applications.
Test area
Proper operation, safety and durability of our products are our top priorities. To ensure and qualify our products, we can run thermal simulations, pre-certification, environmental or endurance tests in our own EMC test rooms and climate test rooms.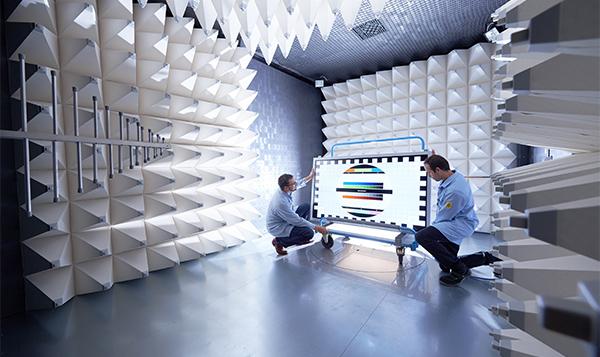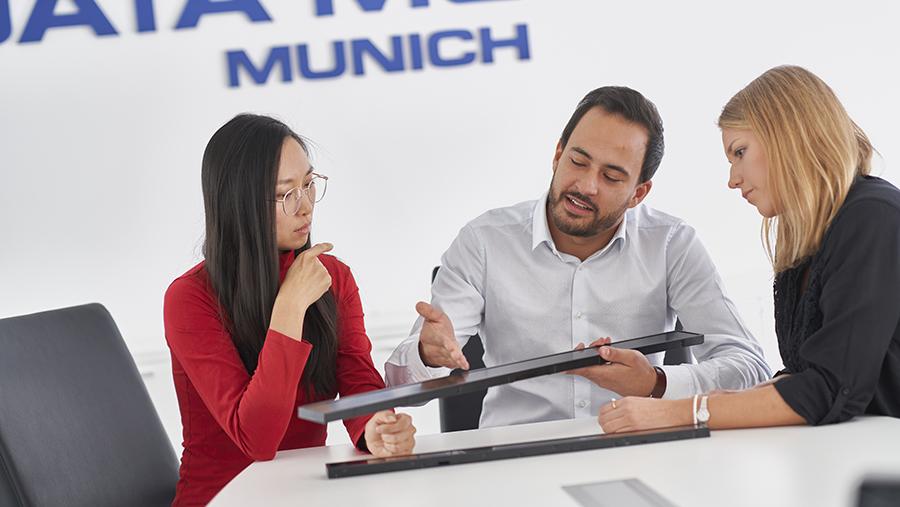 Quality management & service
Thanks to regular internal and external audits, we are continuously improving our procedures and processes. We consult and support our customers throughout the entire product development process, from the initial idea to series production, and also offer excellent after-sales support and on-site service.
Logistics
From the planning stage to production and delivery: our logistics ensure smooth processes and the optimisation of our operations so that our customers can be served cost-efficiently and on time. We have customer-specific logistics concepts worldwide and, thanks to lean logistics processes and the use of state-of-the-art shuttle systems in our logistics areas, we are able to keep delivery and call-off times flexible and short.